Wonderful performances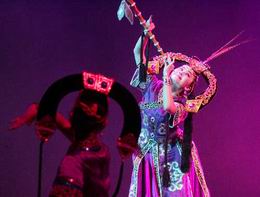 The Grand Theater is the center for culture activities in Shanghai, which has provided world-class operas, dances, movies and music with a necessary place for performance, expressing fully the culture atmosphere in the metropolis of Shanghai.
Since opened on August 27, 1998, the Shanghai Grand Theatre has successfully staged such shows and evenings as operas, musicals, ballets, symphonies, chamber music concerts, spoken drama and the Chinese operas. It also enjoys a high reputation both at home and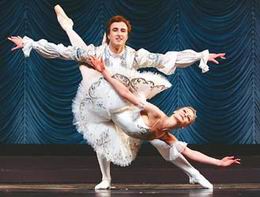 abroad as many high officials and VIPs, both domestic and international, gave the highest praises of the theatre for its perfect combination of art and architecture after they visited the theatre. Now the Shanghai Grand Theatre has become an important window of cultural exchange between China and the world and a bridge of artistic communication.
As one of the largest theatres in Asia and one of the most advanced ones in the world, some world class classical performances had been presented here, like concerts of Carreras, Jose Placido Domingo, Pavarotti and some musicals like "Les Miserables", The Phantom of the opera "The Lion King" etc.
Apart from the wonderful performances, the Shanghai Grand Theatre has a fine restaurant for tourists with an area of 1,600 sq. m. and a shopping center for audio-video products with an area of 2,500 sq. m.. Also there are VIP room, cafe, underground garage and equipment concerned.