Shanghai was a little fishing village until 13th century . The British opened a concession in Shanghai after the first Opium War and ignited Shanghai's evolution.From then on, Shanghai started its development. Up to now, it has become one of the world's most modern and sophisticated cities.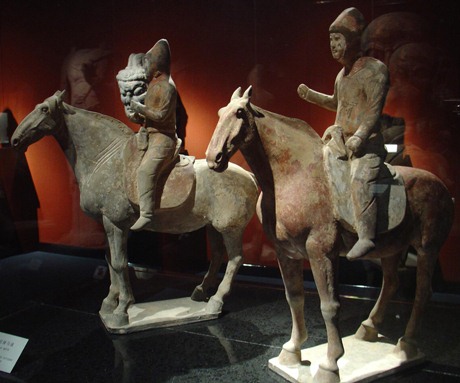 First Opium War
This war begun at 1840s, the British establish a concession by forced treaty with the Qing Dynasty after China loses the first Opium War on 1842. From then on, Shanghai began its colonial period. The French, Americans and Japanese soon followed the British in establishing territories in Shanghai.
Taiping Rebellion
Taiping Rebellion began at 1950,the leader was Hong Xiuquan. To fight against the colonial domination and the government of Qing dynasty, he leaded this great battles, but lost in the end.
First Sino-Japanese War
The First Sino-Japanese War of 1894-95 was a conflict over control of the Korean Peninsula concluded with the Treaty of Shimonoseki, which saw Japan emerge as an additional foreign power in Shanghai. Japan built the first factories in Shanghai, which were soon followed by other foreign powers to influence the emergence of Shanghai industries.
1931-1941
Shanghai becomes a haven for Jews fleeing Nazi terror. As other countries closed their doors to immigrants in the lead up to the Second World War, over 20,000 Jewish refugees found asylum in Shanghai.
1949
This year might be meaningful for every chinese people. Most foreigners have left Shanghai and the Chinese Communist state takes control of the city and the formerly privately-held businesses.
Present
Shanghai is growing into one of the most cosmopolitan cities in Asia with increasingly modern infrastructure and services. It is China's second largest city (after Chongqing) with a population of over 17 million. Dynamic and innovative, Shanghai is helping to drive China's developing economy.