Once known as the premier shopping street in China and Asia,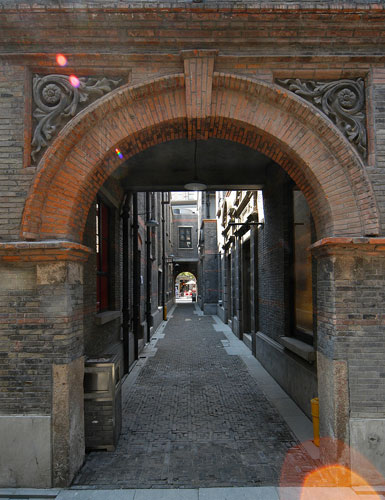 colonial Nanjign Road stood in stark contrast to the rest of agrarian China. The hottest fashions from Italy were imported regularly and the road was full of shops selling some of China's finest silks. Massiave department stores were built, the most famous being the Great World and Wing-On, where shopping was only one of the activities enjoyed amongst gambling and sing-song halls, game parlors, bars and freak shows.
Originally named Bubbling Well Road after a small stream that once ran beneath it, Nanjing Road became China's most famous strip and may now regain this crown. Modern department stores, though not as gay as the old ones, still line the street and exert a tremendous tourist draw over Chinese and foreign visitors alike. During holidays, it's common to see people jostling to have their photo taken in front of the Nanjing Road sculpture at the two ends of the pedestrian street.
Shopping Anchors on Nanjing Road
On the eastern end of the pedestrian mall is the east building of the Number 1 Department Store (also named New World Store). Formerly known as the Sun, it was one of Nanjign Road's four anchor department stores. Opening its doors back in 1934, it was designed by Chinese architects and was the first building in China to use an escalator. At its pre-liberation peak, it attracted more than 150,000 daily shoppers.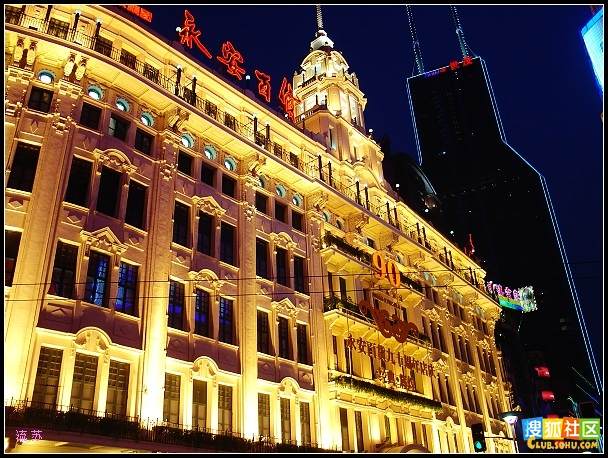 Another Nanjing Road's shopping anchors was the world famous Wing-On. Along with the Great World, old descriptions of these shopping centers call up images closer to three-ring circuses than modern department stores. The former Wing-On stands at the southwest corner of an expansive square now replete with a giant television monitor and numerous vendors. This square, at the mid-point of the walking street, occasionally has weekend performances and during th early morning it's used by seniors practicing Tai Chi or women doing traditional dances for exercise.